Why to Choose a Website Builder
Website builders are a perfect solution for individuals and small businesses to start a website without hiring a developer. The problem is finding the best website builder can be tricky for beginners.
Building a website shouldn't be a daunting task. With a good website builder, you can have a website up and running in no time. In this article, we will look at the benefits of using a website builder, beginner or advanced user alike.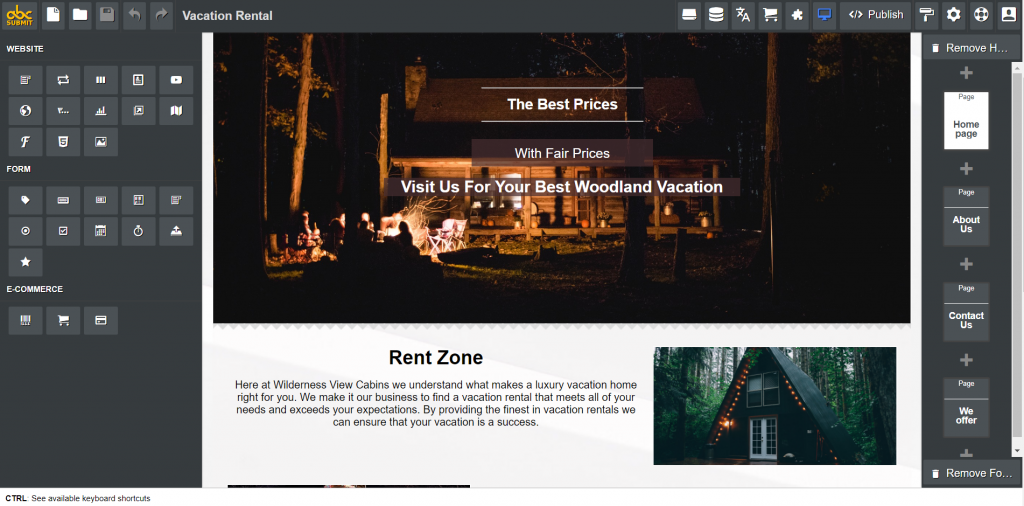 Website builder solutions by AbcSubmit
Benefits of using a website builder
No programming or technical skills required. Website builders are designed for people with little to no technical skills. Website builders use the drag-and-drop technology and a user-friendly interface design, allowing the average person to type in text, upload images, or change and move any element with a simple click and drag of the mouse – all without having to write or edit a line of code and no FTP handling and all the other technical stuff.
Your website can be edited at any time from any computer. Because website builders are online-based, your web files are hosted on the service provider's server – not your own computer. You can log into your account, make a change and click save or publish and your changes are live – all you need is a web browser and an Internet connection, any time and from any device.
No design talent required. Designing a website that attracts people requires at least a basic ability in graphic design. But if you are not sure where to start or don't feel confident in your design skills, you can simply choose a professionally-designed template and go from there. Templates are one of the best features of a website builder and best of all, you don't have to stick rigidly to the template design as almost all website builders lets you, the customer, the template to fit your needs and style.
Libraries and collections of applications. All website builders come with a library of free applications and tools that you can use to add functionality to your website. There are free and paid applications; some are built into the website builder, and others fully-integrated third-party tools. AbcSubmit.com comes with a built-in form builder that you can easily use to add forms to your website.
Your website is up and ready in no time. Website builders simplify the entire website creation process. You start with pre-designed templates, pre-populated web pages, and ready-to-use applications and tools. All you need to do is add in your own content and click on the Publish button and your website is launched in no time.
Website builders make it easy for you to maintain your own website. Regular website maintenance is a must if you want your website to be successful. Visitors are always on the lookout for what's new, so it is important that you provide them with new and exciting information, news, products or features. Because of the website builder's drag-and-drop editor and straightforward, easy-to-use interface, making changes and updates to your website is easy.
Building a website with a website builder does not require a big budget. There are plenty of free and paid plans to choose from. Even with paid plans, website builders are very affordable compared to hiring professional help. In addition, many website builders come with free hosting services and free domain names;
What about AbcSubmit?
AbcSubmit's mission is to provide creative tools that give a voice to anyone's ideas, from designers, to those managing their own online presence for the first time. AbcSubmit provides full customization of visual elements and encourages creativity.
Create stunning websites, online store, forms, sliders and more, using one single web app.