With the rapid growth of the e-Commerce industry, selling online has become one of the most trending businesses of today. We can see several online stores that have grown from a mere buying/selling platform into full-fledged online stores with their own warehouses. Although the industry is dominated by some giant stores such as Aliexpress, Amazon, etc., yet, thanks to simple, smart and intuitive shop building tools such as AbcSubmit, we see now new stores emerging online every day. This growing trend of online shopping compels everyone to start making money while sitting at home. So, here are some trending products to sell online.
1. Phone Accessories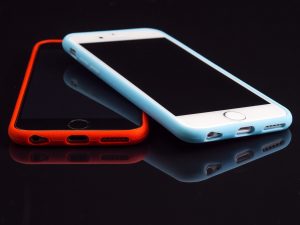 As the smartphone industry is growing exponentially with each passing day, so does the phone accessories industry grow too! Phone covers, phone grips, screen protectors, chargers, earphones, and a variety of different products head into the market every now and then. In the previous years, we have seen this industry bringing in several innovative items that have now become a necessity for cellphone users. According to an estimate, this industry will reach around $108 billion in the market cap.
So, if you want to establish a long-term and profitable business, try starting your e-store with these small items. You will be astonished to see how these little things give you significant profit margins.
2. Smartwatches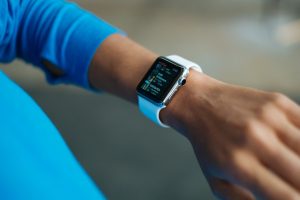 Along with several 'smart' products, we can now see an array of smartwatches that make our lives easier. A few years back, no one could have thought of a watch telling us about our heart rate or blood pressure, or to guide us about our destination while traveling. But, today, the tech advancements have improvised this niche too.
3. VR Accessories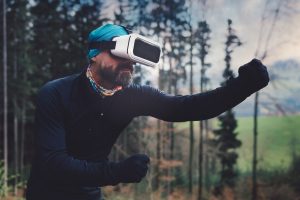 We have witnessed a lot of buzz in the tech-market due to AR and VR advancements. Mainly, due to the rise of VR games, the sale of these accessories is rising exponentially.
4. Themed Clothes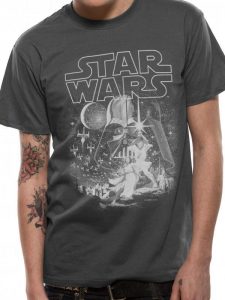 T-shirts with a unicorn theme or Superman logo have always been an all-time favorite. Today, shirts bearing catchy and funky slogans and texts are adding up to this trend. You can set up your store on these funky items, and enjoy getting big profits from small things.
5. Watches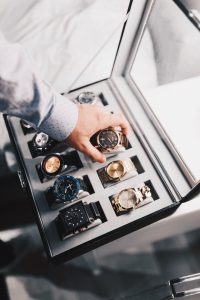 Among all the funky wristwatches for the teens, those simple watches still outshine globally owing to their trendiness. These watches are never outdated and get along well with every outfit. Hence, there remains a continued, in fact, an ever-rising demand for minimalist watches.
6. Highlighters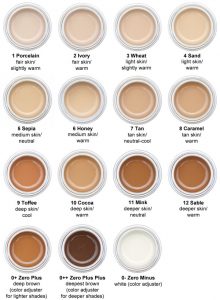 Though a little thing, highlighters have always remained a point of attention among the one. They now have created a lot of hype on Instagram too. They might not generate an instant profit, they will surely be an excellent addition if you base your store towards beauty and cosmetics.
7. Portable Projectors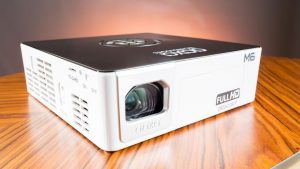 Moving on with the wireless drift, the portable LED projectors are now trending in the market with an expected worth to be $4 by the year 2020. These projectors swiftly get connected to your smartphones. Hence, they empower you to deliver any presentation then and there. It is particularly supportive for the sales professionals.
The Important
How to Begin?
You can set up your own e-commerce store via AbcSubmit– using e-commerce solutions and website builder editor for your business. To begin with, structure your site's layout according to the numbers of products and pages you want. Configure your online store for other features.

Whether you want to deliver pizza or sell all kind of item online, AbcSubmit can help you do that in minutes.
How Can You Sell Your Products Easily?
Today, when everything is going virtual, how can one expect that the buying/selling techniques will require physical presence necessarily? Now you don't need to roam around to sell your products. You can create your own stores while sitting at home.
In fact, you don't even need to have a space to store your products, instead they will also be handled online. Confused? Here's how it works : If you want to sell your products, you can do so by any one of the two most common methods. First is uploading ads about your products on popular online stores. Secondly, you can go for Dropshipping, a method where you do not physically communicate with the buyers or the product manufacturers. Instead, you just receive orders from your customers on a retail price and forward those orders to the manufacturing stores.
From these stores, you buy the products yourself on a wholesale price. Then you let the store ship the ordered product directly to the customer. Accordingly, you gain profit as the difference of retail and wholesale rates.
Try setting up your business on any one or more of these products and enjoy running your own business from the comfort of your home. Good luck!