Form field – Documentation
Use the form field to embed a previously created form in current document. You can easily embed free form templates into your website by using the form field.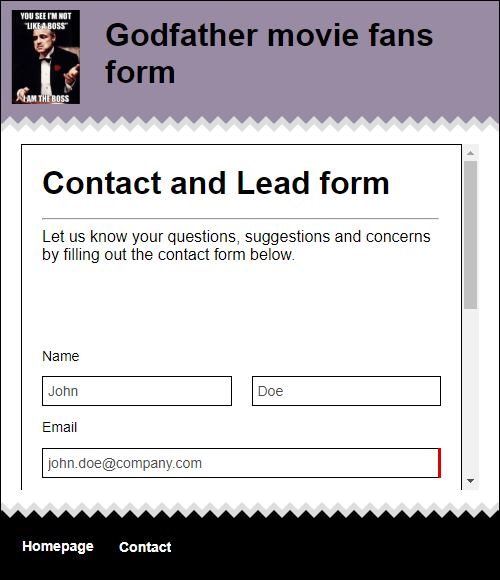 In the above illustration, you can see a Contact and Lead form inserted in the Godfather movie fans website (form).
1. Form
The form that will be embedded in your website Form control. By clicking on the edit button, the form browser dialog gets opened, from where you can select the form you want to embed: