Breadcrumbs field – Documentation
Breadcrumbs are a great way to inform users on which site page they are navigating. Currently, AbcSubmit form builder supports breadcrumbs added also in pages, but also in Header and Footer fields of your form or website.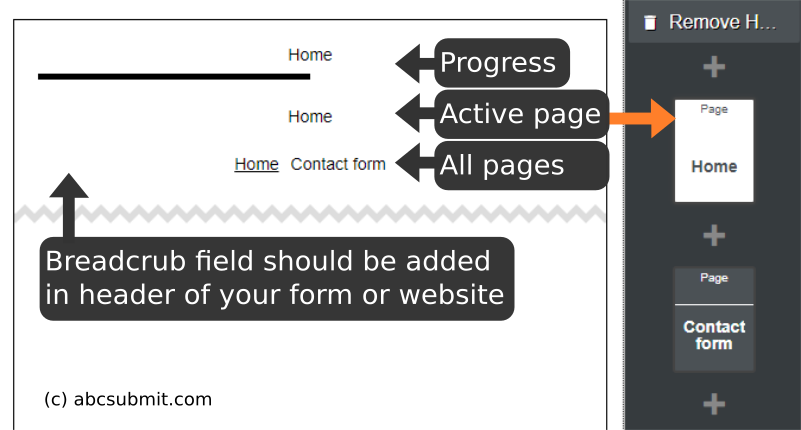 1. Display mode
Depending no what display mode setting you choose for your breadcrumbs field, you can achieve the following behaviors:
1.1. Progress Bar
Current active page is shown, and a progress bar is displayed below the title of the current page.
1.2. All Pages
All pages are shown, and current active page is underlined.
1.3. Current active page
The name of the current active page is shown.