Free T-Shirt order form templates for your products
Search for a ready to use t-shirt order form template to start with?
Selling t-shirts is an incredible way to build a community, raise funds for an upcoming project, and boost awareness for your cause.
Building online T-Shirt Order Forms using our free t-shirt order form samples comes with some great advantages. Our t-shirt forms are fully customizable and mobile-friendly. Use one of our highly customizable product fields to create stunning online clothing order forms even when you start your shirt order form from scratch.
Choose one of our t-shirt order form examples to create your own custom t-shirt order form and start selling online in minutes. Any order forms can be integrated with payment gateways like Stripe Checkout, PayPal Checkout, Braintree Checkout, Square and cash on delivery(COD). 
The design flexibility matters and you're lucky to have AbcSubmit's flexible order form builder editor. You will be amazed by eCommerce solutions you will find on AbcSubmit when creating your t-shirt purchase form, that's why you have to try one of our ready-made t-shirt forms with payment gateways.
Available t-shirt order form templates for Weebly and WordPress through native plugins.
Free T-Shirt Order Form Template
What do you get with this free T-Shirt order form? You can add to this form extra form pages, add a shopping cart to a page, enable multiple payment gateways, customize it as you wish, add more products, add shipping taxes, set up rule-based discounts, set up an order workflow, editable orders, custom product design, sale price option, quick view product page and many more. 
A successful t-shirt order form should have the following components:
Contact information.
Obtaining your buyers' contact info is essential because it allows you to follow up with them once the t-shirts are ordered and send them to the correct people. Plus, you can use the contact information to reach out to your t-shirt buyers using our email marketing feature.
Variants.
Collecting your buyers' preferred product variants is vital. You can add your own variants(sizes, colors, etc) when using any of our product elements. That way, there's no confusion on whether a buyer wanted a navy or royal blue shirt.
Quantity.
Also, is important to have a quantity selector on your t-shirt form. The quantity is incremented in the shopping cart when your client presses the Buy button and the products can be removed from shopping cart easily.
You can easily start your own t-shirt order form from scratch, add product images, prices, change colors and fonts, add payment gateways like Stripe, Square, Braintree, etc and publish your form on any website using our embed code options.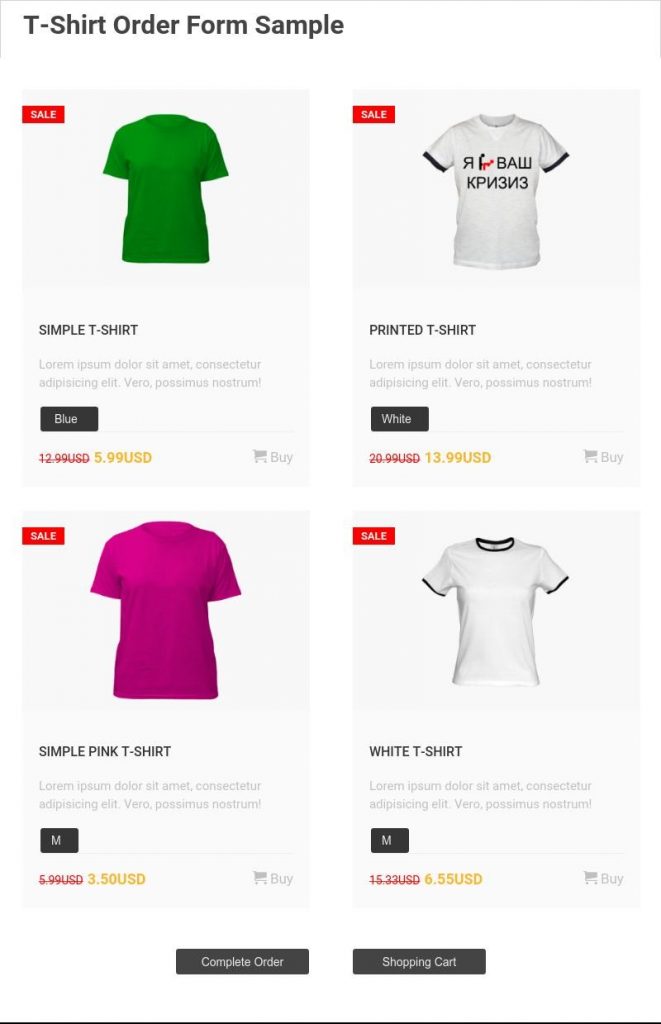 Simple Product Order Form Template
This Product Order Form Template is a free t-shirt order form sample with multiple pages. You can start with this ready to use T-Shirt Order Form and add as many pages you want, add new fields to collect even more customer info, integrate the form orders with other external apps and start to sell items on the web.
 The first page helps you to collect customer information such as name, email, phone number and shipping address. In the second page are listed the t-shirts available for your buyers and the shopping cart which help your clients to see a real-time summary. The third page is a thank you page which is displayed when the order is completed.
The template is highly customizable, enabling you to add your own logo and colors, design it to match your brand, enable, autoresponders and add new products to sell using your form link or you can publish using our embed code on any website. You can accept payments online by connecting your form with an AbcSubmit payment partner (Square, PayPal, Stripe, Braintree, etc).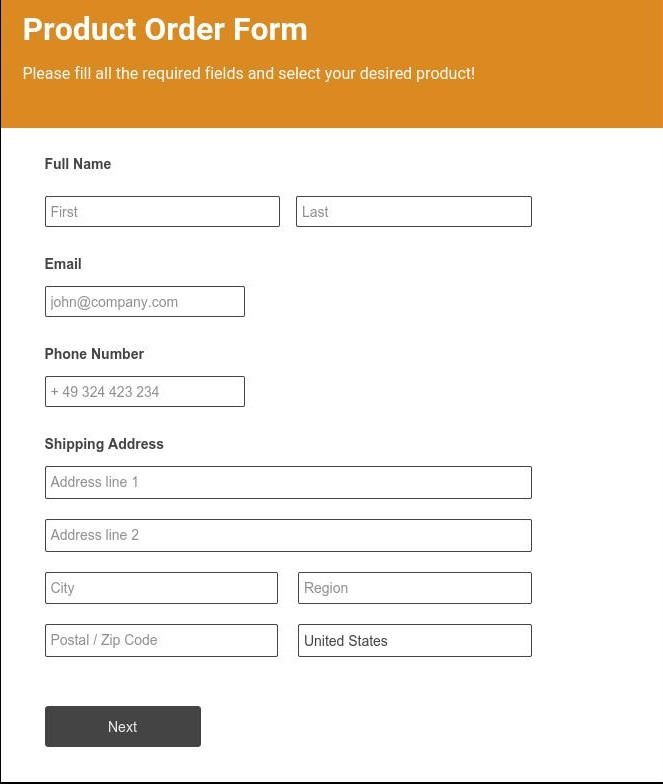 Free Simple T-Shirt Order Form Template
Find out the T-Shirt buyer's info and variants through this simple T-Shirt order form sample. This is a list view simple T-Shirt order form that captures personal and addresses info for delivery, the T-Shirt size, and quantity. The payment tool used by this shoe order form template is cash on delivery.
You can, however, replace the cash on-site payment tool when you edit this form and use the other payment tools available like Stripe, Braintree, Square, etc. Our payment tools enable you to accept online payments through multiple payments processors. When this sample T-Shirt order form is submitted, users will have to pay through the payment gateway of your choice.
You don't need a list view T-Shirt Order Form Template to start with?
You can always choose to create your free order form from a blank form and add all the form elements you need, activate payments and publish the order form on websites like Weebly, Wix, Shopify, BigCommerce, etc. You can also set up your own domain or a free subdomain like t-shirtwww.abcsubmit.com fro your order forms.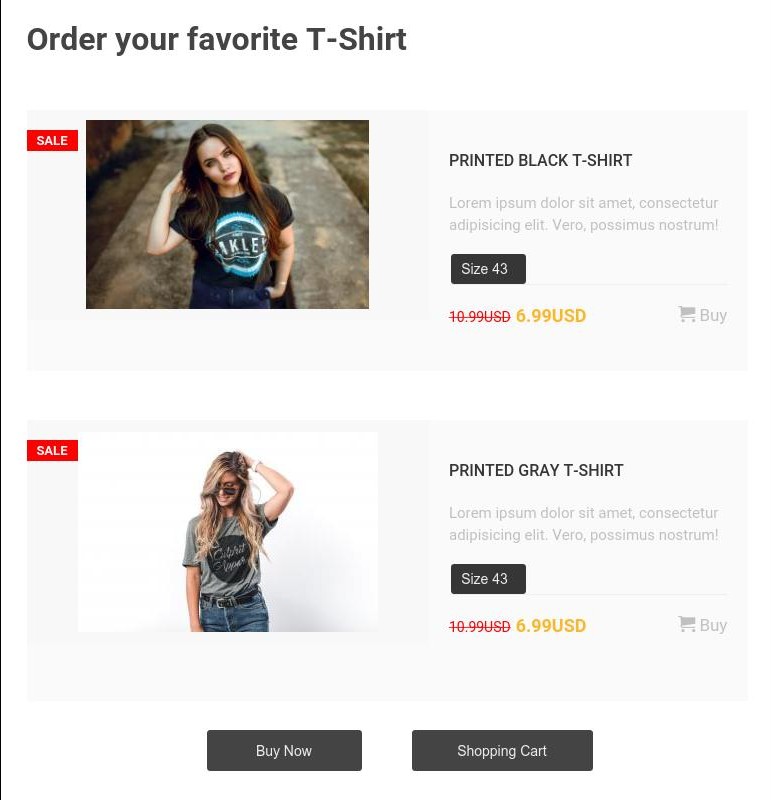 Free PayPal Payment Form Template to sell T-Shirts Online
If you don't need a real product element in your order form, this is a free basic PayPal order form template where you can add as many T-Shirts as you want and start selling in less than a minute. This is an order form template which can be simply used as a t-shirt order form template to start your form, add your own t-shirts as multiple choices( t-shirt designs, shirt colors and sizes, etc ), set up field-based calculations and it can be published anywhere. 
Your clients can pay using PayPal and see how much they owe and you get notified by email when payment is complete. You can also customize payment email notifications, add advanced pricing calculation, create donation forms and save your customer information in a database collection.
Capture online payments from your landing pages, eCommerce website or any other website like Joomla, Site123, WordPress, etc, using our ready-made order form template.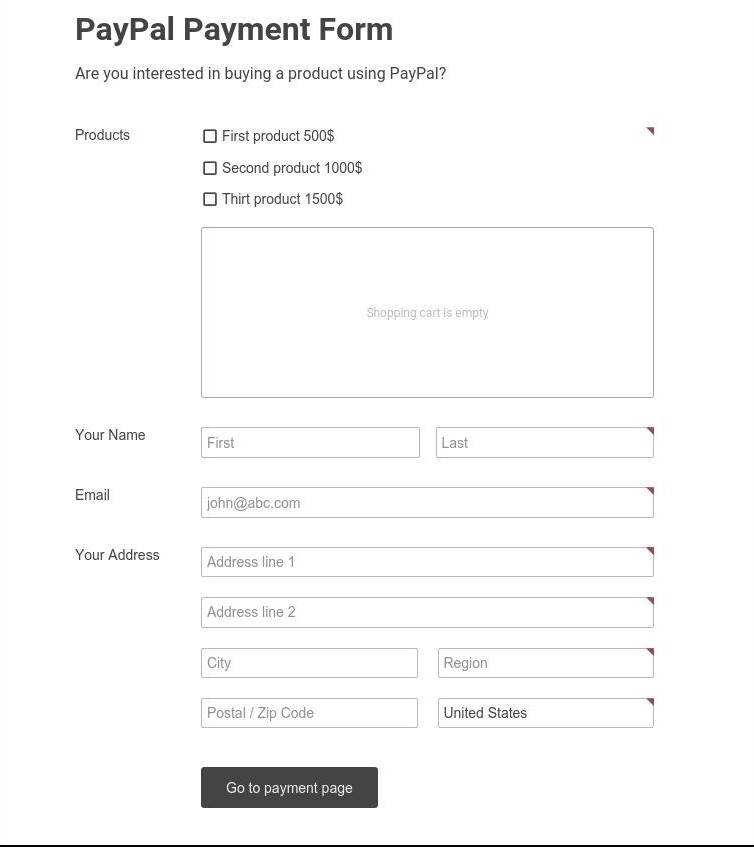 T-shirt form builder features
Free templates and themes

Product catalog field

Online ordering & payments

Website creator

Email Marketing

Data collections

Sales Workflows

Approvals

User Roles

Web documents

Custom CSS

Mandatory fields

Field rules

Reports

Popup forms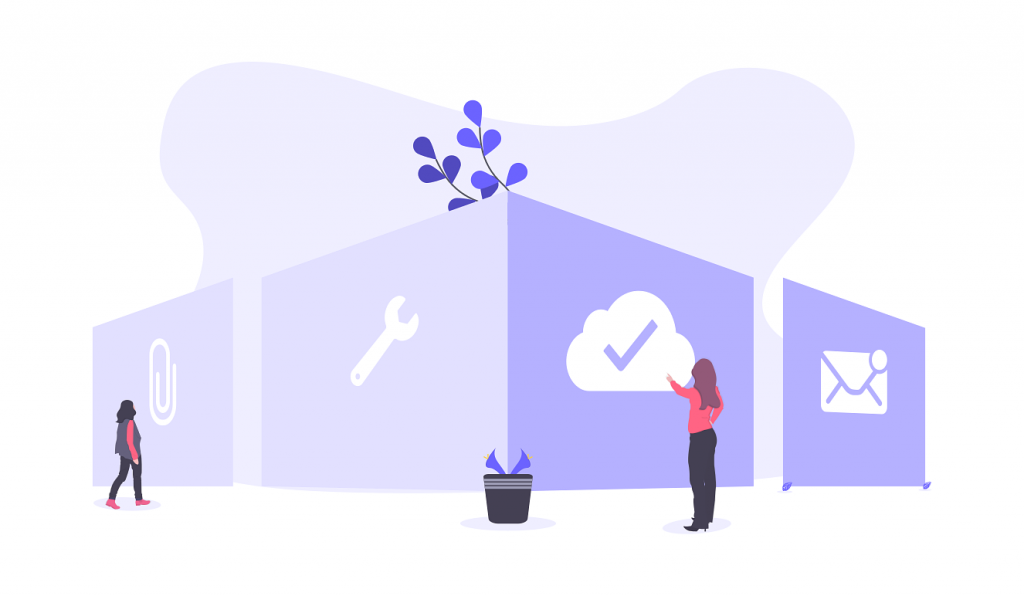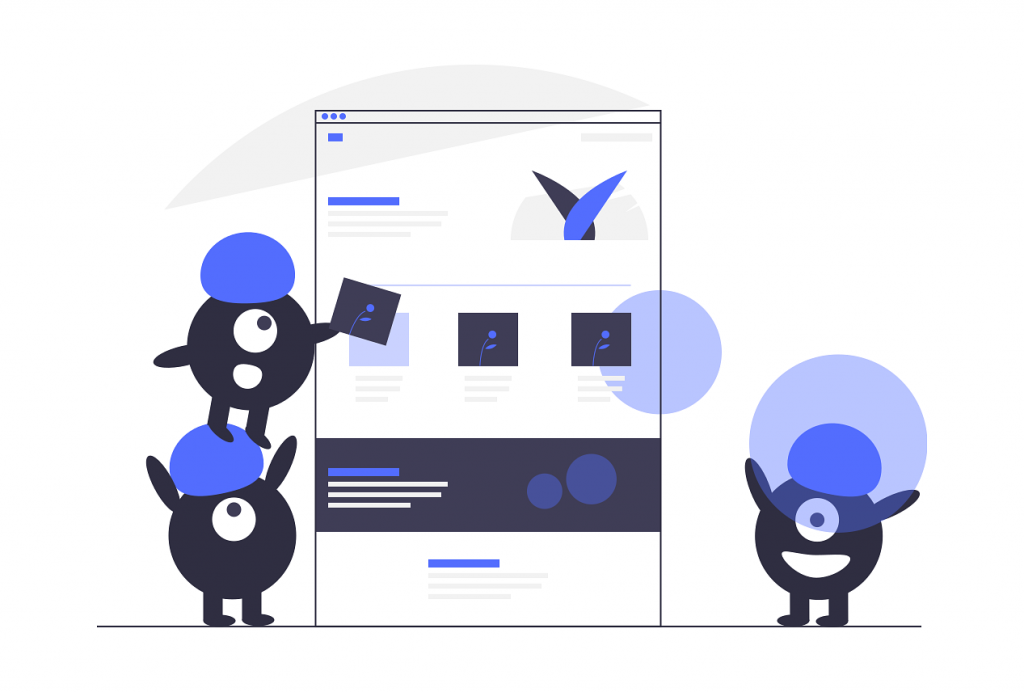 WYSIWYG order form designer
No matter you are using ready to use form samples or create your web form from scratch, from a simple form which helps you to receive email notifications to highly advanced online forms with custom design, our web-based form maker gives you all the tools to customize your form fields to match your business needs.
Data collection tool
By using AbcSubmit's website for generating your forms you can build stunning forms for any websites and connect them with your AbcSubmit data collections.
 
Whether you want to save email addresses for creating a newsletter, customer data or just store your lead details inside different data collections, we've got you covered. 
 
Learn how to save form data in your collection using our integrations.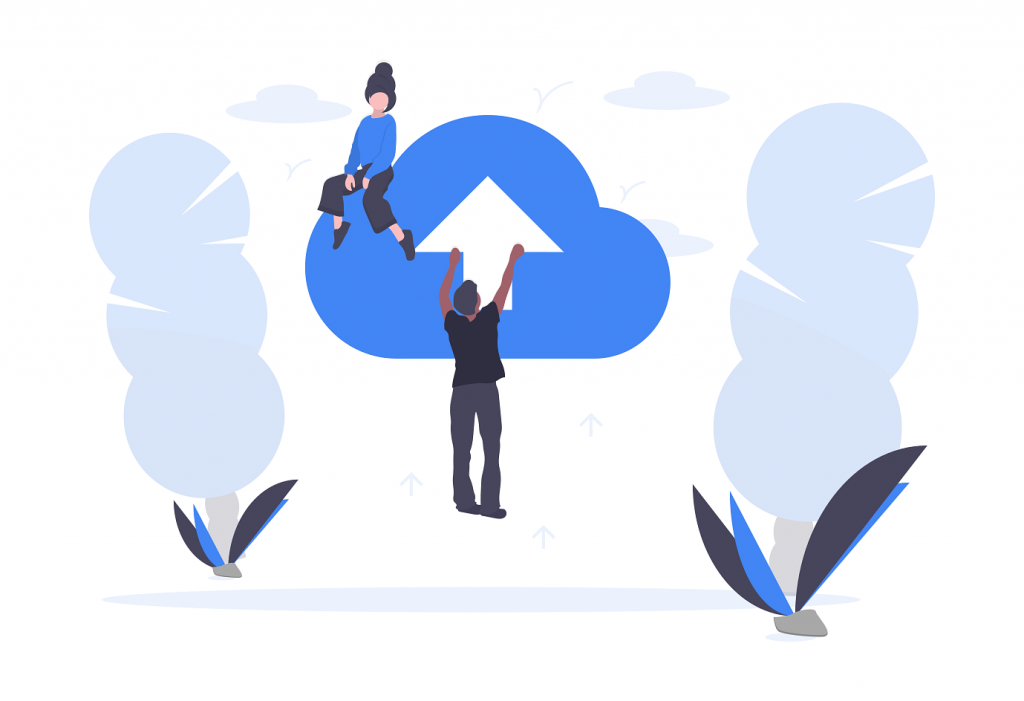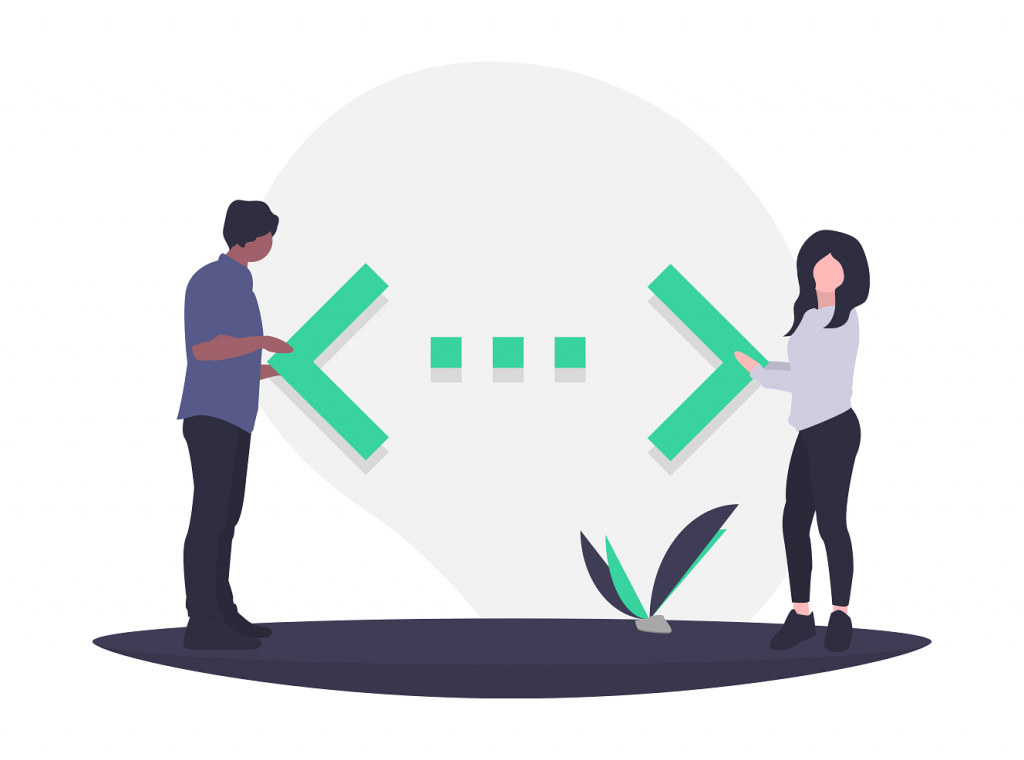 Create more features by using AbcSubmit's Code Component
With AbcSubmit it's easy to create advanced form design and adding custom CSS using the Code Field. You have the power to create custom form features using your collections and the Code Field. Read more on how you can create your own code.
Highly customizable product order forms
AbcSubmit highly permissive editor allows making changes with the live result. You can modify header image, Background image, Colors, Font formatting, Spacing, Position, CSS and much more without web development skills.
All the AbcSubmit forms are highly customizable and device ready!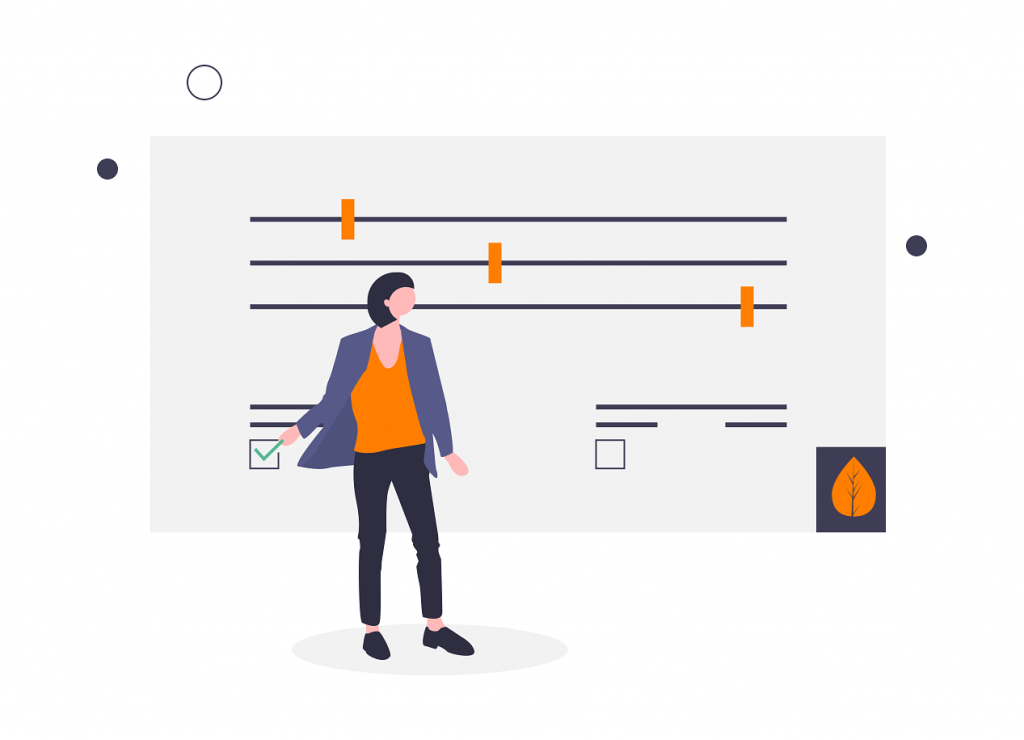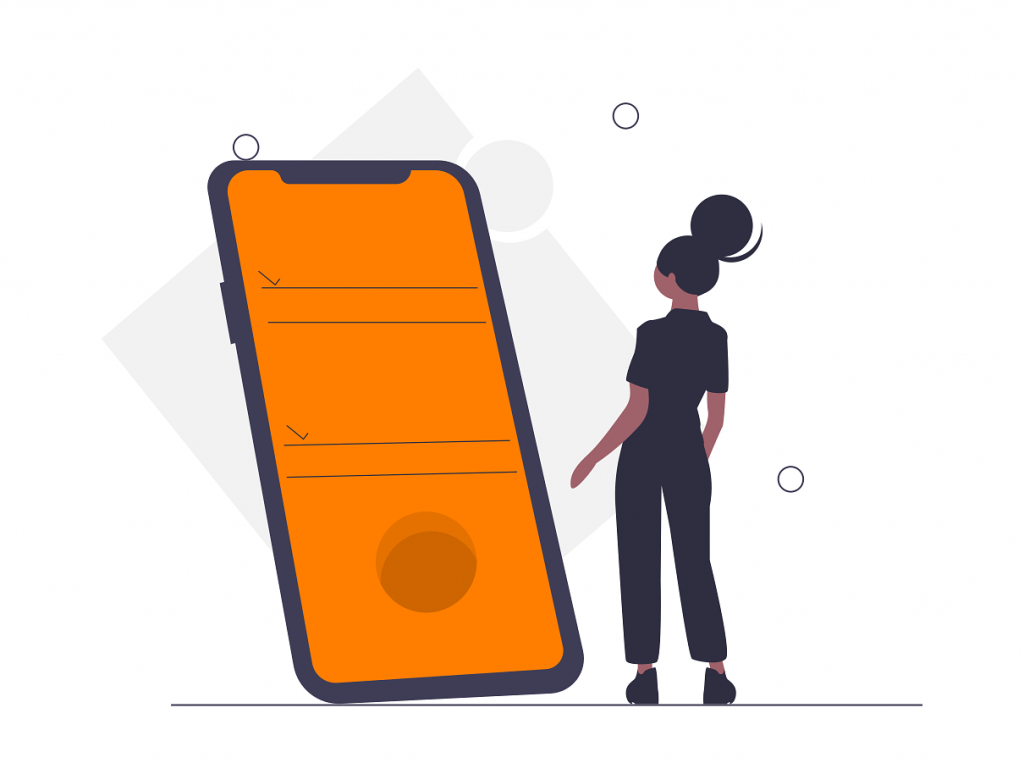 Free mobile app with offline forms
Use our new mobile app for offline form filling functionality. The app transfers all the offline submissions when an Internet connection is available. 
Collect offline form submissions from the comfort of your mobile device with AbcSubmit!
Sales form automation
AbcSubmit form workflows offer the ability to monitor your workflow and quickly spot bottlenecks.
Effective workflow automation software offers features that give your workflow visibility, such as a step timer to indicate how long each step is taking or a progress indicator to display which step is active at a given moment.
Create effective approval workflows using our heat map analytics!